CHICKEN SOUP FOR THE SOUL ENTERTAINMENT, INC. - 9.75% SERIES A CUMULATIVE REDEEMABLE PERPETUAL PREFERRED STOCK
CHICKEN SOUP FOR THE SOUL ENTERTAINMENT, INC. - 9.75% SERIES A CUMULATIVE REDEEMABLE PERPETUAL PREFERRED STOCK
Chicken Soup for the Soul Entertainment, Inc. operates as a streaming video-on-demand company in the United States and internationally. It owns and operates various ad-supported and subscription-based video-on-demand (VOD) networks, including Crackle, Popcornflix, Popcornflix Kids, Truli, Pivotshare, Españolflix, and FrightPix. The company distributes and exhibits VOD content directly to consumers through various digital platforms, such as connected TVs, smartphones, tablets, gaming consoles,... and the web through its owned and operated advertising-supported online VOD Crackle Plus networks; distributes its own and third-party owned content to consumers across various digital platforms through its subscription-based VOD network, Pivotshare; and operates a series of direct-to consumer advertising supported channels. It also acquires and distributes video content; and produces long and short-form original content. The company was founded in 2014 and is headquartered in Cos Cob, Connecticut. Chicken Soup for the Soul Entertainment, Inc. is a subsidiary of Chicken Soup for the Soul Productions, LLC.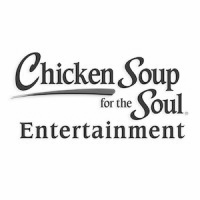 Industry:
Broadcasting
Address:
132 East Putman Avenue, Cos Cob, CT, United States Zipcode 06807
Country:
United States
Phone:
855 398 0443
132 E Putnam Ave Ste 2w, Cos Cob, CT 06807 · ~55.9 mi
(203) 861-4000
---
Key Executives
Name
Title
Pay
Year Born
Mr. William J. Rouhana Jr.
Chairman & CEO
134,595$
1953(

67 years old

)
Mr. Scott W. Seaton
Vice Chairman & Chief Strategy Officer
69,319$
1960(

60 years old

)
Mr. Christopher M. Mitchell
Chief Financial Officer
343,204$
1970(

50 years old

)
Ms. Elana B. Sofko
Exec. VP & COO
568,147$
1968(

52 years old

)
Ms. Amy L. Newmark
Sr. Brand Advisor & Director
N/A
1958(

62 years old

)
Mr. Daniel Sanchez
Chief Accounting Officer
N/A
N/A
Taylor Krafchik
Investor Relations Officer
N/A
N/A
Mr. George Lansbury
Exec. VP of Content Strategy
N/A
N/A
Mr. Philippe Guelton
Exec. VP of Online Networks & Pres of Crackle Plus
N/A
N/A
Mr. Jeff Meier
Head of Programming of Crackle Plus
N/A
N/A
---
Financial & Stock
Company's stock symbol is CSSEP. Lastest price : 27.11. Total volume :3.85k
Click reload if you want to check the lastest price on market!!!
---
Host name: 172.67.158.56
IP address: 172.67.158.56
Location: United States
Latitude: 37.751
Longitude: -97.822
Timezone: America/Chicago
Loading ...
Loading ...
---
More informations about "Chicken Soup For The Soul Entertainment, Inc. - 9.75% Series A Cumulative Redeemable Perpetual Preferred Stock" on Search Engine
Chicken Soup For The Soul Entertainment Inc | 9.75% Seri…https://www.preferredstockchannel.com/symbol/cssep
Preferredstockchannel.com Chicken Soup For The Soul Entertainment Inc | 9.75% Series A Cumulative Redeemable Perpetual Preferred Stock (CSSEP)
Top