MS HOLDINGS LIMITED
MS Holdings Limited, an investment holding company, provides crane rental services in Singapore. It operates through three segments: Leasing, Trading, and Project Management. It rents mobile cranes and lorry cranes; trades in mobile cranes and related equipment, as well as spare parts; and provides value added logistics services and engineering services. The company has a fleet of approximately 30 mobile cranes and lorry cranes with lifting capacities ranging from 25 tonnes to 750 tonnes. It serves customers in the construction, marine, logistics, oil and gas, and infrastructure industries. The company was incorporated in 2014 and is based in Singapore. MS Holdings Limited is a subsidiary of Loke Investments Pte. Ltd.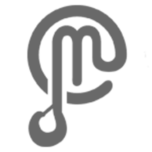 Industry:
Company
Address:
22 Pandan Road, Singapore, Singapore Zipcode 609274
Country:
Singapore
Phone:
65 6266 3455
---
Key Executives
Name
Title
Pay
Year Born
Madam Chui Hwa Ng
Exec. Chairman
N/A
1955(

65 years old

)
Mr. Chin Hock Yap
CEO & Exec. Director
N/A
1980(

40 years old

)
Ms. Nguk Fong Lee
Financial Controller
N/A
N/A
Mr. Jia Hui Tan
Investment Director & Exec. Director
N/A
1979(

41 years old

)
Mr. Sian Lay Yap
Technical Director
N/A
1953(

67 years old

)
Mr. Srikanth Rayaprolu
Company Sec.
N/A
N/A
Ms. Woon Hong Wee
Company Sec.
N/A
N/A
---
Financial & Stock
Company's stock symbol is 40U.SI. Lastest price : 0.0380. Total volume :2.60k
Click reload if you want to check the lastest price on market!!!
---
Host name: 203.117.96.177
IP address: 203.117.96.177
Location: Singapore
Latitude: 1.3667
Longitude: 103.8
Timezone: Asia/Singapore
Loading ...
Loading ...
---
More informations about "Ms Holdings Limited" on Search Engine
Dry Fruits Exporter Supplier in South Africa | M & S Holdingshttps://www.msholdingsltd.com
Msholdingsltd.com M & S Holdings is a renowned Importer, Exporter, and Supplier of a wide assortment of products.
MSHL:Singapore Stock Quote - MS Holdings Ltd - Bloomberg https://www.bloomberg.com/quote/MSHL:SP
Bloomberg.com MS Holdings Limited operates as a crane rental company in Singapore. The Company offers mobile cranes and lorry cranes, easy to deploy and set-up.
MS Holdings Ltd Stock - Markets Insiderhttps://markets.businessinsider.com/stocks/ms_holding-stock
Markets.businessinsider.com Feb 17, 2021 · MS Holdings Ltd. is an investment company, engages in the provision of mobile and lorry cranes rental services. It operates through the following segments: Leasing, Trading, and …
Top