WONIK CO., LTD.
Wonik Corporation engages in the semiconductor, trade and distribution, finance, electric and electronics, and leisure businesses in South Korea. The company offers process devices building circuits on substrate boards; dry etcher in black plane and thin film encapsulation; thin film solar cell equipment; quartz ware products; ceramics; lamps; semiconductor precision cleaning equipment; precursor; gas supply, purification, and monitoring systems; precursor supply systems; and plumbing constructi... on. It also trades in medical devices, such as beauty equipment, and surgical devices and instruments; industrial raw materials and lighting-related products; chemical products of paints, inks, adhesives, papers, artificial marble, electron materials, and synthetic leather and fabrics; engineered plastics and silicon products; building materials; lipid components; and commercial and industrial printing and printers, as well as offers related management education, technical support, software upgrade, and consumable parts. In addition, it invests in and provides consultation services to small-to medium-sized venture enterprises; engages in the golf course, hotel, and garden businesses. Further, the company offers hybrid integrated circuits and RF components; prototyping, customizing and testing robotics algorithms and robots; and AllegroDog, a quadruped robot. Wonik Corporation was founded in 1981 and is based in Seongnam, South Korea.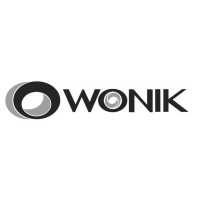 Address:
20, Pangyo-ro, Seongnam-si, South Korea
Country:
South Korea
Phone:
82 31 8038 9000
---
Key Executives
Name
Title
Pay
Year Born
Chang-Hwan Park
Managing Director
N/A
1958(

62 years old

)
Cha Dong Yik
Chief Exec. Officer, Managing Director and Director
N/A
1959(

61 years old

)
---
Financial & Stock
Exchange KOSDAQ. Currency in KRW. Market state REGULAR
According to Wonik Co., Ltd.'s financial reports the company's revenue in 2020 were 87.49B an decrease

(-3.33%)

over the years 2019 revenue that were of 90.39B. In 2020 the company's total earnings were 79.44B while total earnings in 2019 were 34.6B

( +132.35%)

.
Company's stock symbol is 032940.KQ. Lastest price : 5,230.00. Total volume :59.82k
Click reload if you want to check the lastest price on market!!!
---
Host name: mail.beads.kr
IP address: 49.247.3.71
Location: South Korea
Latitude: 37.5112
Longitude: 126.9741
Timezone: Asia/Seoul
Loading ...
Loading ...
---
More informations about "Wonik Co., Ltd." on Search Engine
WONIKwww.wonik.com
Wonik.com Translate · Making a Better Tomorrow. 자유, 소통, 행복을 통해 원익의 미래를 만듭니다. 세상을 널리 이롭게 하려는 원익의 꿈이 세계를 향한 도전을 넘어 미래의 희망으로 이어집니다
WONIK CORPORATION USA – Reliable Partner Around the Wo…wonikcorpusa.com
Wonikcorpusa.com Our clients can rely on Wonik's years of expertise to handle all aspects of importing. Warehousing. Centerally located, just outside Chicago, WONIK Corporation USA operates from its …
Wonik Co., Ltd. - quartz, ceramics, medical equipment https://wonikcom.en.ec21.com
Wonikcom.en.ec21.com Company Name: Wonik Co., Ltd. Location: 10F & 23F, Kukje Electronic Center, 1445-3 Seocho-dong Seocho-gu, Seoul: Country/Region: …
Top